Apr 20, 2014
I finally got an Oscar11 brush!
I have admired Steve's brushes for some time now and finally got to add one to my Den.
It is a 24mmx50mm TGN Finest 2-Band Badger with a smoke grey transparent base and opaque black top in the M7 style.
It performs like a champ. I really like the 2-Band knot and the handle fits my hand like a glove.
Pre bloom.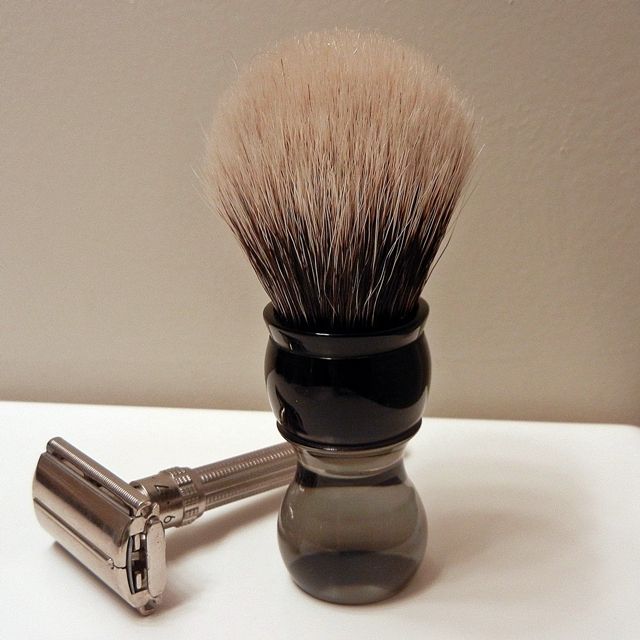 Post bloom.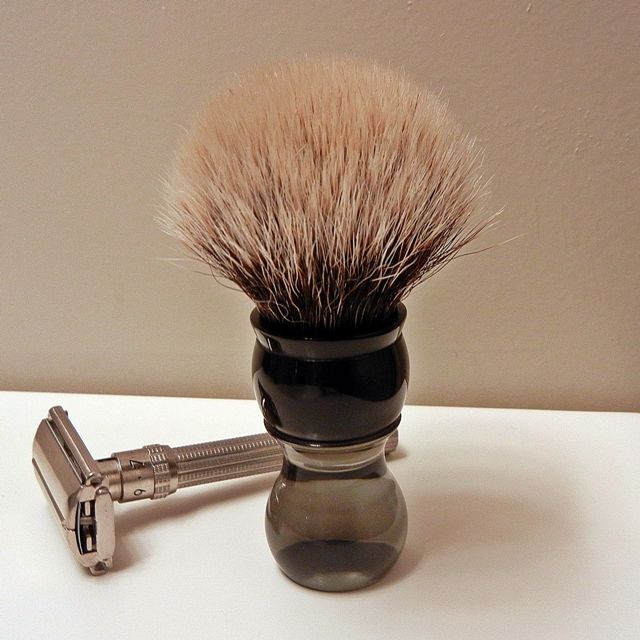 I had my second shave with it today.